Jersey sees wettest three months on record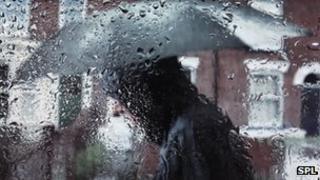 The last three months of 2012 were the wettest since records began in Jersey.
John Searson, from the island's Met Department, said just under 8in (203mm) of rain had fallen in December.
"Over half a metre of rain fell in the last three months of 2012 and this is the wettest three months recorded since records began," he said.
But Martin Crozier, senior forecaster at the Guernsey Met Office, said rainfall did not break any records in Guernsey in 2012.
He said wet weather in late December had pushed the annual rainfall figure for Guernsey to more than a metre.
He said 2012 had begun very dry and by March Guernsey had been close to a drought, but by late spring the wet weather had begun and it had rarely eased for the rest of 2012.
Mr Crozier said very wet years did occur every 20 years or so.