Jersey rental social housing to be built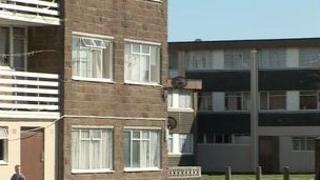 Work to build more than 110 rental social houses to help stimulate Jersey's economy will start in January.
Eighty new homes, costing £8m, are due to be built at Langtry Gardens on St Saviour's Hill by 2015.
Twenty-four homes are due to be built at Le Squez Housing Estate and nine in Journeaux Street, at a cost of £5m.
The work is part a £27m project to create work for the construction industry and jobs by building new and refurbishing existing social housing.
Housing Minister Deputy Andrew Green said: "We are delighted to be able to start work on these three very important projects, which will improve standards for many tenants and provide a significant number of new homes."