More homes and parking for Jersey quarry development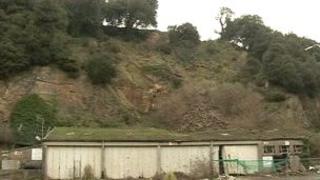 Plans to include a home for elderly people and a nursery in a Jersey housing scheme have been dropped.
Officials say they are no longer needed at Westmount Quarry as they are being developed elsewhere in St Helier.
The latest plans feature 242 homes with parking for 250 cars instead of the previous 206 homes and a nursing home.
Parishioners in St Helier recently approved plans for a home for older people and nursery at Maison de Ville on Upper Clarendon Road.
The average height of the proposed buildings at Westmount Quarry, the site of a former parish depot, is lower than before with blocks of eight or nine storeys instead of up to 12 floors in an earlier application.