Increase in Channel Islands Air Search call outs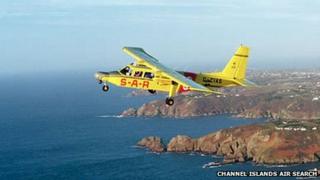 The Channel Islands Air Search has seen an increase in the number of rescues it attended during 2012, according to a report.
The Lions Pride plane flew in 19 missions in 2012 compared to 11 in 2011, its end of year report said.
Chief Officer Colin Ferbrache said they had been called to a number of varied searches during the year.
He said some were to help French rescue teams who could in turn be called to support Channel Island rescues.
Mr Ferbrache said the Channel Islands Air Search was a voluntary service which was available 24 hours a day and needed to raise £95,000 a year to keep the Lion's Pride airborne.
He added that the service relied on a large number of people devoting their time and efforts to the common good, whether as a member of the crew, trustees, friends or as supporters.
"All are to be thanked for their contribution to what is a valued life-saving resource," Mr Ferbrache said.