Jersey Police renew sex attack appeal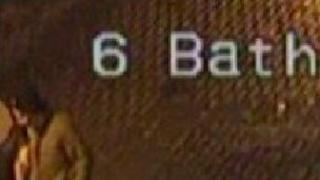 A year on from what police called a "predatory sexual assault" on a woman in Jersey, officers have renewed an appeal for information from the public.
A 28-year old woman was sexually assaulted after a night out in the early hours of Sunday 18 December - the weekend before Christmas in 2011.
The attack happened in the grounds of Royal Bank Court on College Hill.
The man accused of the assault was wearing a light brown jacket, dark trousers and a dark beanie hat.
Vulnerable woman
Jersey Police appealed for islanders help at the time, but said after pursuing hundreds of lines of enquiry they needed to know more.
Officers said after reviewing hours of video footage they believed the attacker went looking for a vulnerable woman in the town.
They described the assault as a predatory attack on a lone female who is still traumatised by what happened.
Jersey Crimestoppers are offering a reward of up to £1,000 for any information which leads to the arrest and charge of the person responsible for the attack.
Det Sup Stewart Gull said while assaults like this are rare Christmas partygoers needed to be careful.