Jersey's West Show 'unlikely' to return until 2016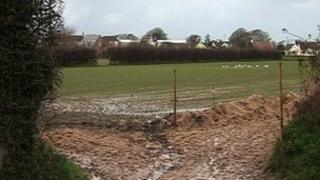 Jersey's agricultural West Show may not return until 2016 because of damage to a field, organisers have said.
The committee in charge said it hoped to organise a smaller version elsewhere in the island but that the field could take four years to recover.
Heavy rain during the 2012 show at the start of July left the area saturated and full of puddles.
The biennial celebration of Jersey's farming history started in 1998 after a number of smaller events came together.
The field is the only one in the area large enough to host an event on such a scale.
Mike Jackson, president of the West Show committee, said there could be a long wait before it returns to its normal venue size.
He said: "In its present form it is a very strong possibility there will not be a show in 2014 but that it will return in 2016 but we do hope to have something in the intervening period."