Jersey company drops £75m 'town village' plan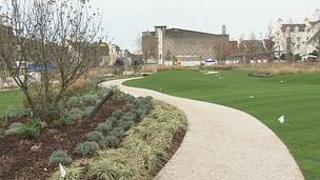 A £75m project to renew part of St Helier will not be going ahead after the developer pulled out, criticising the planning authority.
Le Masurier Ltd says it has lost confidence in the planning department and has no faith that the project will ever get approval.
The company wanted to redevelop parts of Bath Street but became frustrated at planning delays and U-turns.
Andy Scate, Chief Officer of Planning, said he was shocked at the decision.
Mr Scate said he hoped the company would reconsider its decision to withdraw from the project.
He said: "We are very disappointed and also surprised at the position Le Masurier have taken. We have been working with the company at the highest level for many months to get this guidance for the site agreed."
The Parkside Village would see areas of Bath Street between the former Odeon Cinema and Minden Place redeveloped, bringing shops, offices and homes into that part of town.
Ben Ludlam, Le Masurier Property Director, said it had been working with planning for a long time with no real results.
He said: "We have tried on various occasions over the past decade to work with planning and have now got to a stage where we have no faith in the process, and the U-turns they make give us not hope of taking the project forward."
President of the Jersey Chamber of Commerce, David Warr, said if the plans did not go ahead it would be a "big blow to the economy".