Jersey shoebox appeal for Romania gets more support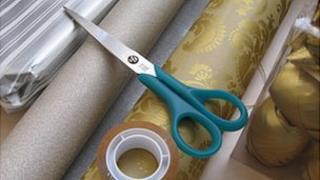 Support for a charity scheme to help school children in Romania has gone up after a Jersey school group visited the country.
The annual scheme, organised by charity Mustard Seed Jersey, sees shoeboxes packed with Christmas toys sent from Jersey to Romanian school children.
Organiser Rose Helie-Pallot, said they have received 2,850 boxes, which is 600 more than last year.
She said there was a lot of enthusiasm after Beaulieu Convent School's trip.
A group from the school distributed food packages last December and another group is due to visit this year.
Ms Helie-Pallot said: "We are absolutely delighted at the increase in numbers.
"We have also appealed for money for food for the poorest of the poor. Donations... total almost £2,000 at present, but this total will be swelled by monies raised by Beaulieu."
Included in the number for the first time are boxes packed for teachers, with items to help them in their jobs, as well as those for children with special needs.
The shoeboxes will be loaded onto a trailer before being ferried and driven to Romania next week.