Jersey youth homeless facility to open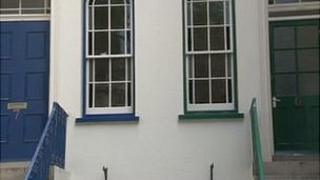 A dedicated unit will be opened for young homeless people in Jersey.
The facility is a joint project between the Shelter Trust and the Health and Social Services Department.
Currently about 21 people aged under 25 are housed by the Shelter Trust in its three sites in the island.
Health Minister Deputy Anne Pryke said it followed the department's purchase of two properties, which had previously been owned by a charity.
Deputy Pryke praised the work of local charities in cutting the number of homeless people in the island.
The Shelter Trust houses about 80 people across its three sites in St Helier and St Saviour and is supported with £600,000 of States funding.
Along with the Jersey Homeless Outreach Group the trust operates an outreach scheme offering food, hot drinks and support for anyone sleeping rough.