Virus closes Jersey hospital ward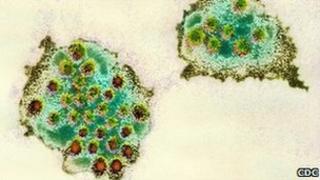 A ward at Jersey's General Hospital has been closed after an increase in cases of a diarrhoea and vomiting virus, believed to be norovirus.
A health department spokeswoman said several patients were affected.
She said to contain the infection, Bartlett Ward was closed to admissions, visiting was restricted and only essential staff had access to it.
She said: "Enhanced cleaning has started and this will be done on a regular basis."
The spokeswoman said people were asked not to visit the hospital if they had symptoms of diarrhoea, nausea, vomiting, abdominal pain or fever.