Jersey States delay police station vote until 2013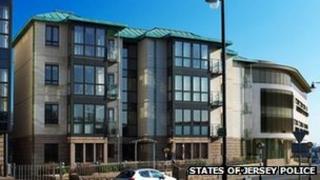 Plans for Jersey's new police station will not be debated until 2013 after a vote in the States.
Politicians voted to delay the decision so a scrutiny panel could look at the plans in more detail.
Deputy Judy Martin said she was not convinced the planned Green Street site was the most suitable given a lack of parking for disabled people.
She wanted the States to reject the plans completely but instead they decided to delay the vote.
Home Affairs Minister Senator Ian Le Marquand said he was happy for a more detailed examination of the plans but that a new station was needed.
He said: "It is incredibly important we have these new premises, the fact is we have very sub standard cells that have been highly criticised by every visiting body.
"We have buildings which are cracking apart and we have very high maintenance costs if we are going to carry on propping these buildings up."