Jersey doctors claim £1m rebate for referral letters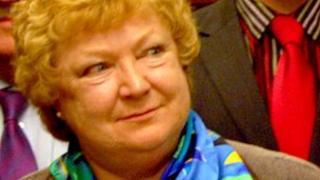 Jersey doctors claimed almost £1m for referral letters in the last year, according to figures.
Senator Sarah Ferguson was concerned GPs may have been claiming too much in referral and appointment rebates and had asked the States for the figures.
Under Jersey's current health system, doctors can claim cash back from the States for referral letters they send out and for one-to-one appointments.
In the last year, 400,000 rebate claims were submitted by doctors.
The States paid out a total of £8m to doctors for both referral letters and one to one appointments.
Although just 2,500 claims were rejected, the head of Jersey's Primary Care Trust, Dr Nigel Minihane, said the system was confusing.
He said: "Those services that one can claim are obvious for face to face presentations to the GP but for those people who need extra services then one can claim additional funds as well now the law itself states that that is possible, but it's not exactly clear."
'Need every penny'
Senator Ferguson said greater savings could be made by making the rebate system more transparent.
She said: "We need value for money and we are going to need every penny that we've got because the world situation isn't improving desperately yet and this all comes out of the health insurance fund.
"We contribute to the health insurance fund through our social security payments and those have got to last longer now because everyone is living longer."
The minister responsible for paying the rebates, Senator Francis Le Gresley, admitted the system needed reviewing because it dated back to 1967.
He said he was working with GPs to make sure the system was fit for the future.
The States is investigating it as part of their wider white paper review of health.