Jersey Post issue cheaper stamps for Christmas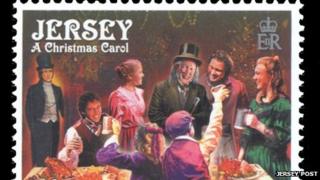 Cut price Christmas stamps are being issued by Jersey Post on Thursday.
The stamps, which are from the Charles Dickens Christmas issue, cost 50p instead of 55p for the UK stamp, and 40p reduced from 45p for the local postage stamp.
The stamps can be used on letter-sized items until Monday 17 December.
Andy Jehan, director of postal operations at Jersey Post, said the stamps could be used after that date if additional postage is paid.
He said: "We recognise that Christmas can be an expensive time of year so we hope that our reduced price postage promotion will encourage customers to post early this year in order to benefit from the savings.
"By posting early, not only does it ensure items of Christmas post will arrive on time, but it enables us to keep our costs down and this means we can pass the savings on to our customers."