Jersey financial regulator probing HSBC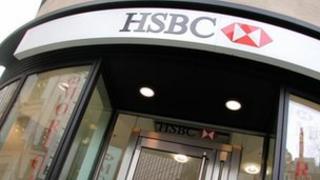 An investigation into alleged tax evasion by some customers of HSBC in St Helier has been launched.
The Jersey Financial Services Commission probe follows the UK's HM Revenue and Customs looking at claims criminals used offshore accounts in Jersey for money laundering.
A whistle-blower made the claims to the revenue. HSBC has begun its own investigation.
The bank said that it would cooperate fully with the commission.
The commission said it was looking at anti-money laundering systems and controls at the bank, and how the whistle-blower's information that alerted the UK authorities was used.
Owning an offshore bank account is not illegal for UK citizens. But it is illegal to hide the interest accrued on sums held, and to avoid paying tax on that interest to HMRC.
The UK's tax authorities obtained details of "every British client of HSBC in Jersey", believed to be about 4,000 account holders, based on information provided by a whistle-blower last week.
The commission said it was a legal obligation for banks to report any suspicion of money laundering in Jersey to island's police and customs Joint Financial Crimes Unit.
It added that whistle-blowers could also contact it.
HSBC said it was pleased the commission had launched its probe, and said it was apologising again to customers.
States of Jersey Police said they would not comment on whether there would be any criminal investigations while they were working with the commission and UK authorities.