Jersey's school core subjects are reviewed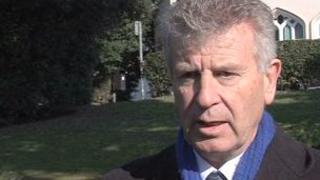 Reviews of three core subject areas being taught in Jersey States schools are to be undertaken by the Education, Sport and Culture Department.
Maths is due to be reviewed before the end of the year, with those into English and Science to follow in turn.
Minister Deputy Patrick Ryan said: "The importance of core subjects is indisputable.
"It is absolutely essential that we have the strongest possible results in these areas."
He added: "We are all determined to work towards the best possible results for the island and for every pupil."
'Distorted results'
The reviews will look at primary and secondary schools run by the States sector.
The department found the changes to the GCSE grade boundaries this summer, which impacted mostly on those in the C-D grade ranges, "disproportionately" affected some schools.
It led to a fall in English and some science results.
Deputy Ryan said: "This is not just about GCSEs although they are important.
"We need to equip our young people with strong numeracy and literacy skills whatever their academic level so that they have a good foundation for their future careers.
"The grade boundary debacle has distorted results this year, but despite this there have been many positive gains at all levels.
"There is already a huge amount to celebrate in our schools but we will continue to aim higher."