Refunds offered after Dynamo show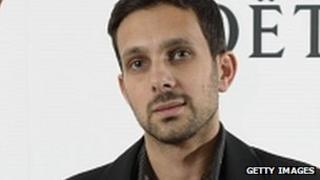 Full refunds will be offered to anyone who was unable to see TV magician Dynamo perform, the organisers of an event in Jersey have said.
More than 300 people paid £150 each for the event at the Royal Yacht Hotel.
At least 30 islanders have complained that crowds around the magician blocked him from their view.
Craig Alder, from organisers Firethorn Productions, apologised to those affected and said it would be offering guests some recompense.
He said: "Both Firethorn and the Royal Yacht are extremely disappointed that the evening did not meet everyone's expectations and are committed to resolving this issue as soon as possible and to everyone's satisfaction.
"One option we are looking into will be offering guests who did not see Dynamo, the opportunity to see him again at no extra charge, we will invite him back to the island for a special performance at a date to be confirmed.
"Alternatively a full refund will be offered to guests who would prefer this option."
Alcino Vieira, manager of the Royal Yacht Hotel, said: "We are pleased Firethorn Productions are offering any disappointed guests of the Dynamo evening a full refund."
Brett Willoughby was one of those who attended Saturday's event and did not see Dynamo performing.
He said: "All I got to see was the back of his head... I didn't see one trick. I didn't even see his face."
He expected to be sat at a table, and for Dynamo to come round performing tricks for everyone.
However, Mr Willoughby said there were not enough seats and his girlfriend, who was eight-months pregnant, had to go out on to the balcony to sit down.
He said there were about 100 people around Dynamo and no-one else could get close to him.
Mr Alder said: "We would like to explain there were contractual restrictions for the event, regarding the set up and style of the evening.
"These restrictions included no tables or booked seating and only a standing audience/cocktail party.
"Accordingly no tables were sold, nor were tables advertised to be sold, only individual or group tickets were available.
"The contract also stated that the maximum number of tickets to be sold was 400 and we confirm that this number was not exceeded."
A spokesman for the magician said: "Dynamo was really looking forward to the event in Jersey...so obviously it came as a massive disappointment that so many guests didn't get the chance to meet him.
"The organisers clearly underestimated Dynamo's popularity, thinking that he'd be able to roam the area freely performing for guests, which turned out to be a misjudgement.
'Security risk'
"We did advise that a secure area could be set up where guests would be brought to meet Dynamo and watch him perform in an orderly fashion but unfortunately this didn't happen.
"The result was a free-for-all and unfortunately those who waited patiently lost the opportunity to those who pushed their way to the front despite being asked on numerous occasions by the promoter not to crowd him.
"This became a security risk for both Dynamo and the guests (which included many young children) and on a number of occasions he had to be moved to a different part of the venue for safety reasons aided by a very competent security team."
He said the magician stayed for an extra two hours to try to meet and perform for as many people as possible.
The spokesman added: "Dynamo would like to apologise to anyone who felt let down and didn't get the chance to see him but wanted to make it clear that he did his very best to perform within the circumstances.
"He would love to visit Jersey again in the future and was made to feel very welcome by everyone he met."