Jersey's public sector will not get bigger pay rise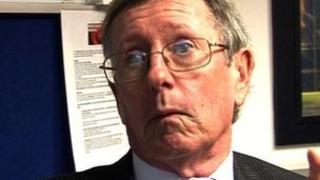 Public sector workers will not get a bigger pay rise, according to Jersey's Chief Minister.
The government is debating how to spend its budget for the next three years.
Senator Ian Gorst is head of the States Employment Board which is offering a 1% payment to States workers this year and next.
Deputy Geoff Southern's proposition to increase the money in the budget for pay awards for public sector workers failed by 41 votes to five.
He wanted to put aside £10.7m in 2013, and £8.7m in 2014 and in 2015 to fund States workers pay.
Senator Gorst said the States had to work within the budget given to protect jobs.
He said: "We had to balance sustainability of the workforce and small restrained pay increases against the potential for redundancy."
Jersey's Treasury Minister Senator Philip Ozouf said if Deputy Southern had been successful, other areas of government spending set out in the medium term financial plan would have been affected.