Planning minister to give Plemont decision next week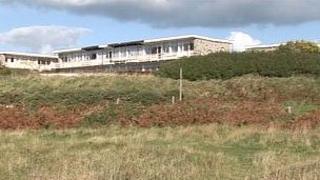 A decision on whether to build 28 homes at Plemont will be announced by Jersey's planning minister next week.
Deputy Rob Duhamel said he would give his decision on 14 November after reading independent investigator Alan Langton's report.
A public inquiry looked into the plans for the old Pontins site after local environmental campaigners' protests.
Meanwhile, the National Trust for Jersey has reached its target of £2m to buy the headland.
Jersey's Chief Minister, Senator Ian Gorst, wants the government to buy the former Plemont holiday site using £8m of taxpayers' money.
His plans include then selling it for £2m to the National Trust for Jersey, which would return it to nature.
Paul Harding, the architect working for the owner, said it was not prepared to sell the site for £8m.
But the chief minister's proposal said if a fair and proper price could not be agreed between the States and the owners, the land should be bought by compulsory purchase.
The National Trust for Jersey said islanders had been making pledges from £10 to £250,000 to buy the land.