Jersey's States to decide historical abuse review terms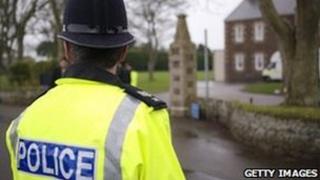 Jersey politicians will be asked to agree to the terms of an independent investigation into historical child abuse in the island.
The Council of Ministers has published its terms for the committee of inquiry, which mirrors advice given a year ago by UK consultants Verita.
If members agree, an independent chairman and two experts from outside the island will be appointed.
States members will debate the proposal on 15 January.
Verita set out the terms of reference last November and Andrew Williamson, a former director of social services in the UK, was asked to review them by Jersey's chief minister.
'Healing process'
The Chief Minister Senator Ian Gorst said: "Having considered the issues raised by two reports commissioned into the detailed structure of such an inquiry, we have decided to use the Verita recommendations as the foundation for our terms of reference.
"We believe the inquiry we are proposing will provide a trusted forum where witnesses can share their experiences.
"It is where a healing process can begin and through which we can develop a shared understanding of the lessons which need to be learned from our past."
A three-year long £7.5m investigation by Jersey police into historical child abuse in the island's care homes began in 2007.
Jersey police took 1,776 statements from 192 victims, identifying 151 alleged abusers. Seven people were successfully prosecuted.
Senator Gorst told the States the inquiry could look at allegations of political interference in police investigations.
He said: "The terms of reference are drafted in such broad terms that if allegations are made which the chairman feels needs to be investigated... it will allow the committee of inquiry to investigate."