Jersey minister says low energy costs 'lead to waste'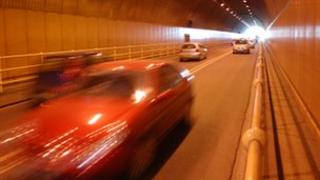 The low cost of energy in Jersey leads to it being wasted, the island's environment minister has said.
Deputy Rob Duhamel said: "A lot of people squander electricity and other fuel sources - energy is probably too cheap for people who waste a lot."
His comments came as Jersey's government unveiled plans that by 2050 would cut greenhouse gas emissions by 80% compared to 1990 levels.
He said it was achievable if the whole island and politicians worked together.
Deputy Duhamel said the commitment to cutting emissions was in line with the island's commitment to abide by the Kyoto protocols.
Senator Sarah Ferguson said it was a waste of time, adding the targets were unrealistic. She added: "Frankly, carbon dioxide is good."
Deputy Duhamel said they would introduce a number of energy saving measures over the next 30 years, including changing the way homes are built.
"Most of the changes will come through in how we build our houses, how we heat them, things like that."
The minister said a key area they would be working on to reduce emissions was transport.
He said a third of greenhouse gases in Jersey came from cars and other transport and by working to bring in more electric vehicles they could reduce that considerably.
The Renewable Energy Commission has also been looking at the potential for offshore tidal and wind power, which Deputy Duhamel said could play a significant role in improving the island's energy security in the future.
They are now working on a Channel Island basis with Guernsey.
But Senator Ferguson said trying to cut carbon dioxide levels was a waste of time.
She said: "Carbon emissions, we are talking mainly about carbon dioxide.
"If you want to cut carbon dioxide the first thing you have to do is shoot everybody in the island as one of the big sources of carbon dioxide is every time we breathe out."