Cars on Condor ferry damaged during rough crossing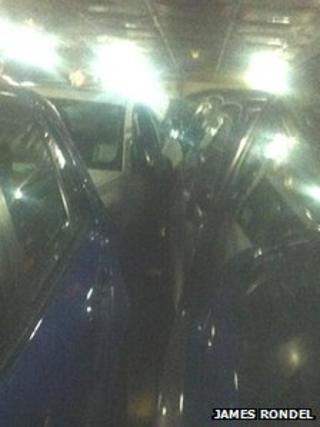 About 30 cars were damaged when a ferry made a crossing from Poole to Jersey in force six winds.
James Rondel, a passenger on Condor's fast ferry service, said the cars bumped together because of strong winds during the 11:00 GMT sailing.
A spokesman for Condor Ferries said: "The cars were strapped down, but rough conditions caused them to move."
The company said it was "operating within safety guidelines" and added no-one was hurt.
A similar incident happened in June when 25 cars were damaged on a Condor ferry.
Mr Rondel said passengers had to wait about 45 minutes to get off.
He said: "It was quite a heavy journey and some of the cars had bounced into each other and there was quite a bit of damage, there was even one car which lost its front bumper."