Forum wants 0.75% rise in Jersey's minimum wage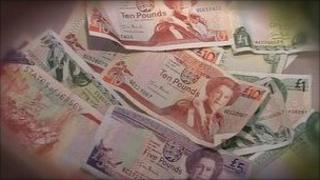 The Employment Forum wants to increase Jersey's minimum wage by 5p an hour to £6.53 from 1 April 2013.
The forum said it spoke to employers and employees and considered the latest statistics and economic advice.
Helen Ruelle, chairman of the forum, said: "We believe that this is the maximum increase that employers will be able to bear next year."
She said the 0.75% rise would mean people working 40 hours a week would see a pay rise of about £2 a week.
She added: "We have to balance a number of factors; the views of employers and employees, the impact of any increase on jobs and competitiveness in Jersey, as well as taking into account the States' objective that the minimum wage should be increased proportionately to average weekly earnings over the next 13 years."
Jersey's Social Security Minister, Senator Francis Le Gresley, will now consider the pay rise and will lodge any changes with the States later this year.