Jersey home for older children completed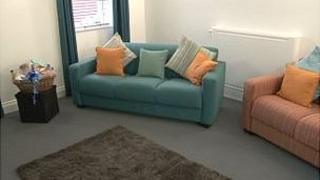 The needs of older children in care were behind a £630,000 refurbishment of a Jersey home, according to the head of children's services.
Phil Dennett said it was very important all children had the right home environment.
He said: "Teenagers who are in our care need different kinds of support as they get ready to live independently and start work."
The newly named Field View has replaced the former Les Chenes children's home.
The work was carried out following a review by childcare expert Andrew Williamson, who was previously a director of county social services in the UK.
Michael Bowyer, campus manager for children's services, said: "The young people themselves really felt they were despairing as there was nothing for them to move on to once they'd reached 16.
"So we were responding as much as to what they were saying as to what was recommended in the Williamson Report [a review of Jersey's child protection system ordered in 2007]."
The six residents have taken a life skills course, which included advice on how to budget, cooking, washing and cleaning.
Barney, one of the residents due to move in shortly, said: "It's really nice, it enhances our independence and makes us feel older and more mature in the world."