Jersey Senator Alan Breckon assault case: Judge to sum up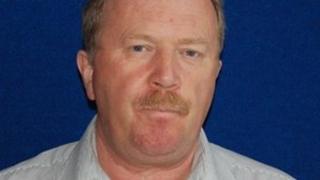 All evidence has been given in the case of a Jersey politician accused of grave and criminal assault.
Senator Alan Breckon, 59, denies slapping Suzette Hase and then kicking her in the head four times on 1 April.
The prosecution and defence summed up their cases for the jury at Jersey's Royal Court on Thursday.
The judge is scheduled to sum up the case on Friday morning before the jury retires to consider its verdict.
In the Royal Court earlier, the prosecution said Senator Breckon attacked Miss Hase after she rejected his advances.
Crown Advocate Steven Baker said the senator, who has served in the States for 19 years, expected a return in the form of physical intimacy for favours he had done for her.
The court heard Miss Hase woke up the morning after the alleged attack with a black eye, a cut, a swollen temple and was later diagnosed with concussion.
But Defence Advocate Rebecca Morley Kirk told the jury they must be sure about the assault or acquit her client.
She said there was ample doubt over the complainant's version of events and that Miss Hase had exaggerated her injuries.
The advocate said an expert witness had seen no evidence of her being kicked in the head and she could bruise more easily as she had a history of alcoholism.