Jersey unemployment figures 'lowest level since December'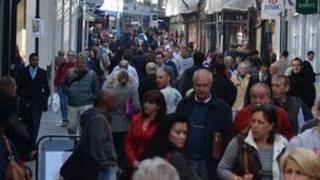 Unemployment rates in Jersey are at their lowest level since last December, States statistics show.
In September, 1,610 people were registered as actively seeking work and more than a sixth of those had been jobless for more than a year.
The States Statistics Unit figures show there were 60 fewer people unemployed than in August, but 240 more people out of work than in September last year.
Social security bosses say 75% of those out of work are claiming benefits.
There were 320 young people aged 16-19 out of work, which was ten fewer than a month earlier.
States statistician Duncan Gibaut said in the report that some industries, such as finance, were under-represented in the figures as it only included people registered with social security as actively seeking work.