Jersey abuse inquiry 'may reopen'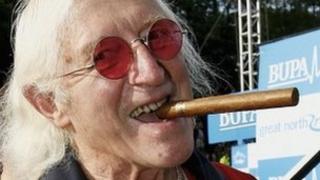 Jersey's historical abuse inquiry will reopen if new evidence is found during abuse investigations, the island's home affairs minister has said.
Jersey Police are assisting the UK investigation into allegations of abuse in the island by Sir Jimmy Savile.
Senator Ian Le Marquand said the inquiry would reopen if any new leads were uncovered.
He dismissed claims by a former senior police office that an outside force would need to be called in.
Lenny Harper, the former deputy chief police officer who led the inquiry, said the government had too much control and someone was needed with an outside perspective.
Mr Harper led a three-year £7.5m investigation into historical child abuse in the island, which heard from 192 alleged victims and identified 151 potential abusers and led to seven people being successfully prosecuted.
Five people in Jersey have said they were sexually abused by Savile, but not all of them have yet formally lodged their complaints.
On Friday, Scotland Yard started a formal criminal investigation following up 400 lines of inquiry into complaints of abuse and sexual assault by the entertainer who died in October 2011 aged 84.