Jersey Senator Alan Breckon kicked woman in head, court hears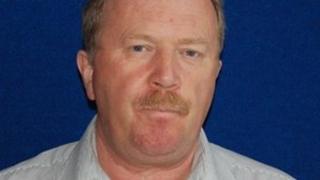 A Jersey politician slapped a female friend across the face and then kicked her in the head, a court has heard.
Senator Alan Breckon, 59, denies the charge of grave and criminal assault relating to an incident on 1 April.
The prosecution told the Royal Court Mr Breckon attacked Suzette Hase after she rejected his advances.
The court heard the pair were alone and very drunk when the assault allegedly took place.
Crown Advocate Steven Baker told the court Senator Breckon, who has served in the States for 19 years, expected a return in the form of physical intimacy for favours he had done for her.
The court heard Miss Hase woke up the morning after the alleged attack with a black eye, a cut, a swollen temple and was later diagnosed with concussion.
Text messages exchanged between the pair were used to demonstrate how close their friendship was.
The case is expected to last three days.