Jersey income support claims up by extra 300 households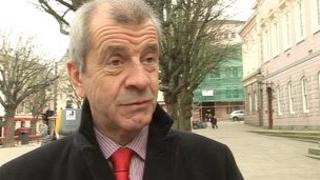 More people are claiming income support in Jersey than last year, according to latest official figures.
The Social Security Department said an extra 300 households were getting benefits.
Minister Senator Francis le Gresley said nearly one in eight islanders get help, with the average payment to households £200 per week.
Senator le Gresley said he wanted to help every islander who needed it and asked people not to suffer in silence.
Mike Dunn, from the Social Security Tenants Action Group (SSTAG), said: "It is so complex, we hear so many complaints about people. We formed SSTAG to try and get through some of this bureaucracy, some of this process.
"What inhibits people is that lack of user friendliness, people just cannot access the information they need and say, this is a benefit I can get."
Benefits calculator
In his report, the minister said about 12% of Jersey's population claimed some form of income support, whether it was help with rent, heating or childcare.
Senator le Gresley said nearly all the people claiming income support were either from Jersey or originally from the UK.
The senator said that while the department wanted to help people entitled to receive benefit, it would be changing the law to make sure others were not abusing the system.
He said he would also make it easier for people to apply and see what benefits they qualified for, adding that they would be launching a benefits calculator on the social security website.