Jersey budget sets aside millions for ash disposal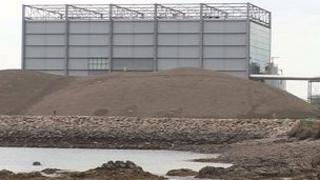 A plan to bury ash from Jersey's waste incinerator has been allocated £3m of funding in the States' latest budget.
The scheme, which aims to see the ash buried in pits at La Collette headland, has yet to be finalised.
A meeting is due to take place between the Transport and Technical Services Department and environmental group Save Our Shoreline to discuss options.
The draft budget will be debated on 4 December and will come into effect on 1 January 2013.