Jersey buses will have CCTV for the first time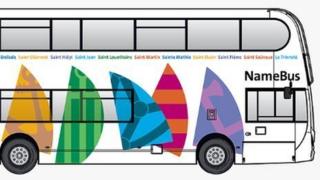 Surveillance cameras will be on board Jersey's new fleet of buses when the new operator takes over in January.
The States of Jersey made the introduction of CCTV a requirement for any new company taking over the service.
The transport department, which licences the bus service, said it was the first time it would be used across the network.
A spokesman for CT Plus said it wanted to make bus travel as safe as possible.
CT Plus, which takes over from Connex in January, said it hoped to make its Liberty Bus service attractive for new passengers.
A spokesman said: "We aim to attract as many people as possible onto Liberty Bus and encourage islanders to leave the car at home.
"To achieve this we believe that it is important that all passengers travel in comfort and style."
The company has been holding meetings across the island to find out what bus users want from the service.