States of Jersey asked to refuse new police HQ plans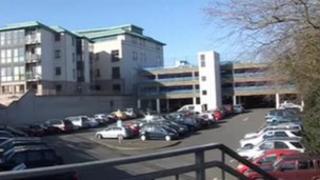 The States of Jersey will be asked not to approve plans for the new police headquarters at Green Street car park.
Deputy Judy Martin, who represents the district of St Helier, said it would put too much pressure on parking.
But Assistant Treasury Minister, Deputy Eddie Noel, said the deputy's proposal would put an unacceptable delay on the project.
There are plans for a £21m four-storey police station on the lower end of the car park.
Deputy Noel said: "I have said many times that meeting the needs of the States of Jersey Police has become critical.
"The scheme not only meets the original floor area requirements of the police, it has also been designed with future flexibility in mind, including a significant enhancement to custody facilities."
'Special dispensation'
He said the design team had worked closely with Transport and Technical Services on traffic and parking issues.
Deputy Martin said: "The assistant minister has spent much time and effort in trying to persuade us that the Green Street site is right for the police, even though the original plans had to be reduced by one floor.
"I find it amazing to learn that special dispensation had to be obtained to allow more development to go on top of the cell block, as this would not normally be permitted, and that light to some parts of the building will have to be 'piped' in by a complicated process."
Deputy Martin is asking the planning minister to identify a larger and more suitable site for the police and to protect the Green Street site for the future expansion of the car park.
The States will debate Deputy Martin's proposal on 6 November.