Jersey's economy will be flat next year, says report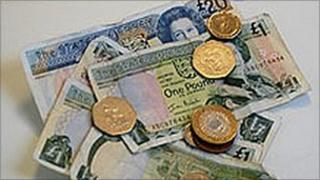 Jersey's economy will not grow as much as expected next year, the Fiscal Policy Panel has said.
A report by the panel, which advises on spending, said it had thought the economy would grow slightly in 2013 but now believed it would be "flat".
It said plans for new homes and other schemes to create jobs should be brought forward and used now.
The panel recommended starting the projects as soon as possible to help boost the economy.
Joly Dixon, chairman of the panel, said there was £220m set aside for projects over the next three years.
'Difficult balancing act'
He said: "If the States are putting stimulus into the economy then the slow down will be less and that is what we are recommending.
"We think it is healthy that the States are spending more money on goods and services than it is receiving in taxation."
Treasury Minister Senator Philip Ozouf said: "The report has helpfully illustrated the difficult balancing act between allocating resources to meet clearly identified spending needs in essential areas.
"We have already signalled in the States there will be no significant tax raising measures proposed in the budget.
"Those measures that are proposed will aim to promote the consolidation and simplification of Jersey's existing tax regime to tighten compliance on tax collection and reduce avoidance."
The Fiscal Policy Panel is made up of three members; Joly Dixon, Christopher Allsopp and Marian Bell.