National Trust of Jersey wants funds to buy Plemont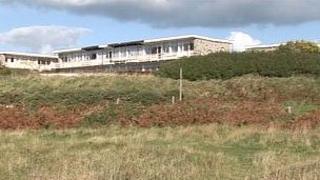 The National Trust for Jersey is asking for pledges of money as part of moves to purchase the old Pontins holiday camp.
The current owner Plemont Bay Estates has submitted plans to build 28 homes on the site and leave part of it to nature.
However, Jersey's chief minister Senator Ian Gorst wants the government to buy the former Plemont holiday site.
If his plans are approved, the trust would buy the land and manage the area.
Senator Gorst has asked politicians to back proposals to use £8m of taxpayers' money to buy the old holiday camp at Plemont.
His plans include then selling it on to the National Trust for Jersey, which hopes to run the area to nature, for £2m.
Last week Paul Harding, the architect working for the owners, said they were not prepared to sell the site for £8m.