Jersey fishermen offered Guernsey licence advice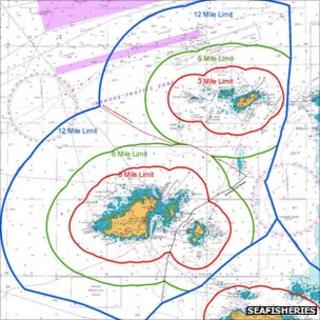 Jersey fishermen are being offered help if they wish to apply to fish in Bailiwick of Guernsey waters.
From February, anyone fishing in the 12 nautical miles around Guernsey, Alderney and Sark will need to have a licence issued by the Guernsey States.
Jersey ministers have been meeting Guernsey politicians to get the detail of the scheme.
Assistant Chief Minister Senator Sir Philip Bailhache said advice was available for anyone who wanted it.
He said this would include answering queries on the criteria for granting licences and the procedures for applying for a licence.
Senator Bailhache said: "I will continue to watch developments closely to ensure the new Guernsey fisheries licensing arrangements are implemented consistently and fairly with respect to our fishermen."
The licence system was introduced as the area, about 1,000 sq nautical miles, has been unregulated since previous laws were challenged by UK and Jersey Fishermen in 2007.