Jersey sports get £100K Island Games boost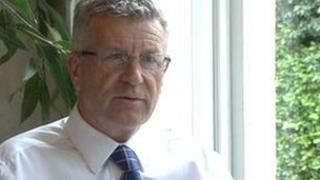 Sports in Jersey will get an extra £100,000 ahead of the 2013 Island Games in Bermuda.
There had been concerns about travel costs for the games - estimated at £2,000 per athlete.
An extra £30,000 of "contingency funding" will help Jersey's Island Games team travel to the games.
Sports clubs will get £50,000 to help sport in Jersey before the 2015 games and £20,000 from the Island Games Association reserve.
Of the £100,000 total - £80,000 is from public funds.
Sports receiving the money must to create a plan to encourage more people to play their sport and put on events to raise the profile of their sport and the Island Games in Jersey in 2015.
'Lasting legacy'
Deputy Patrick Ryan, Education Sport and Culture Minister, said: "It is essential that Jersey sends a strong team to the 2013 Island Games in Bermuda.
"The funding will also enable us to start building a strong foundation for the 2015 games in Jersey."
Jersey's Treasury Minister, Senator Philip Ozouf, said: "I want to see a lasting legacy from [the 2012 Olympics].
"I hope that by helping our athletes travel to Bermuda we will see a similar boost for local sport, community spirit and healthy lifestyles."