Jersey still in a recession after four years, States says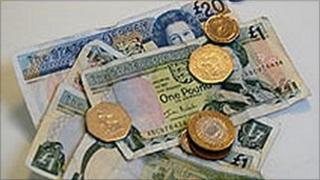 Jersey has been in a recession for four years, according to the latest States figures.
The Statistics Unit has released the Gross Value Added (GVA) figures which measure Jersey's economic activity.
The figures showed last year Jersey's economic activity fell by 1% to its lowest level since 1998.
But the decline in 2011 was smaller than in the previous three years, because of the improvement of figures in the finance sector.
The report said Jersey's total GVA in 2011 was £3.6bn.
Jersey's Treasury Minister, Senator Philip Ozouf, said that was an encouraging sign, but did not mean the department could relax.
He said: "We must not be complacent, we are in a strong position but we have got to work hard we have got to have pay restraint, we have to be sensible in our purchasing and in the way we spend public money."