Unemployment in Jersey falls slightly in August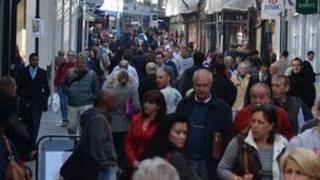 Unemployment in Jersey dropped in August compared to the previous month, according to figures from the States statistics unit.
In August there were 1,670 people registered as out of work with a sixth of those jobless for more than a year.
There were 40 fewer people unemployed than in July, and 60 fewer than the average for the last three months.
The social security department said 75% of those out of work were claiming benefits.
The number of teenagers actively looking for work was 330, the same number as in the previous month.
Of those, 130 were on the States advance to work scheme.
States statistician Duncan Gibaut said in the report that some industries, such as finance, were under-represented in the figures as it only included people registered with social security as actively seeking work.