Princess Royal to celebrate 40 years as Durrell patron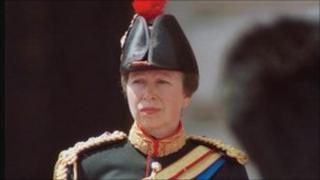 The Princess Royal is to visit Jersey to mark four decades as patron of the Durrell Wildlife Conservation Trust.
Earlier, States members were told Princess Anne would visit the island on 21 and 22 November.
The Queen's daughter will go to a reception at the wildlife park in Trinity to celebrate her 40 years of support of the charity.
During her visit, Princess Anne will also open the new JSPCA Veterinary Centre in St Saviour's Road.
She will also have dinner with the Lieutenant Governor, at Government House.