Jersey disappointed about Guernsey aircraft registry bid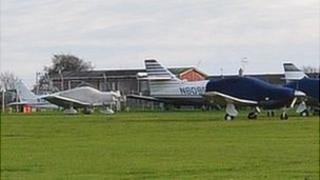 A Jersey politician who was looking into a Channel Islands aircraft registry said he was disappointed Guernsey had gone ahead alone.
It was hoped creating a joint list of aircraft owners would bring in more money and raise the profile of the Channel Islands.
However, Guernsey's Commerce and Employment Department said it had not been possible to reach an agreement.
Jersey Deputy Steve Luce said it could have been a money-spinner.
He said: "The sort of people who can afford to own their own jets are the sort of people who will be using the Channel Islands for financial services.
"We feel it would enhance the package that we can offer.
"At the moment I'm sure there must be people who invest money through the Channel Islands who also register their boats here and it just seems to be part of the package that one could offer to people of that nature."
Deputy Luce said he hoped his Guernsey counterparts would change their minds.