Jersey historic child abuse review terms are released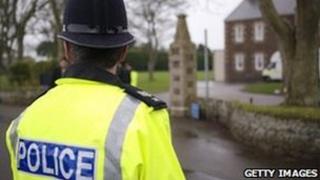 Decisions to not prosecute some individuals over allegations of abuse at Jersey's Haut de la Garenne should be reviewed, says a childcare expert.
Andrew Williamson, a former director of social services in the UK, has assessed the terms for the Committee of Inquiry into historic child abuse in Jersey.
It follows a report by consultants Verita which said the inquiry would cost more than £2m, without legal fees.
Verita suggested more than 200 people would need to give evidence.
It said it expected the inquiry to run for a year.
Mr Williamson said the review should look at decisions by politicians and managers at Jersey's Children's Services from 1960 to 1994.
'Truth and reconciliation'
Verita set out the terms of reference for the committee of inquiry in November, and Mr Williamson was asked to review them by Jersey's chief minister.
Mr Williamson concluded Jersey should also set up a Truth and Reconciliation Service to help those not willing to give evidence at a full public inquiry.
Mr Williamson said: "I think the fundamental element of Verita is for a Commission of Inquiry into why were decisions taken or not taken, who was involved, were obvious signs of that abuse ignored by senior staff?"
Jersey's Council of Ministers waited for both Verita and Mr Williams' reviews to be completed before making them public.
A three-year long £7.5m investigation by Jersey police into historic child abuse in the island's care homes began after allegations of abuse at former children's home Haut de la Garenne.
From September 2007, police took 1,776 statements from 192 victims, identifying 151 alleged abusers. Seven people were successfully prosecuted.