Jersey bus drivers union unhappy with staff transfer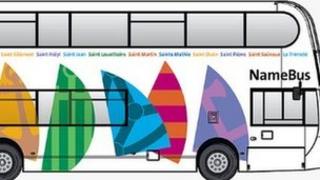 The union representing Jersey bus drivers says transport authorities are reneging on assurances given to staff.
Nick Corbel from Unite said Connex staff were told they would move staff on a Transfer of Undertakings Protection of Employment (TUPE) basis.
He said the new bus operator CT Plus was refusing to engage with them over the transfer of staff.
But John Rogers, the chief officer of TTS said he was surprised to hear the union's comments.
He said they had not disclosed the information about staff, such as addresses, pay, terms and conditions, that was needed for the TUPE.
Goal posts moved
Mr Rogers said: "They want their cake and eat it, and they cannot have both so if they do not give us the information, how can we honour that, it is a simple situation.
"But it is quite disappointing that a union in this time when there are so many people unemployed is fighting against a great opportunity for people within Jersey."
Mr Corbel said provision for the transfer of staff, terms, conditions and trade union recognition were included in the bus tender document and he believed it was a requirement of the new operator.
He said staff were unhappy the goal posts had been moved and the union was holding back on an industrial action ballot until CT Plus had discussed it with Unite.
CT Plus won the tender to take over running Jersey's bus service from Connex in January.