Jersey waste plant opens to public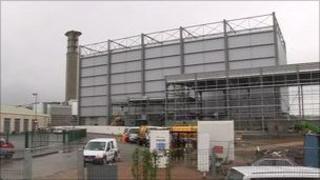 Public tours of Jersey's energy from waste plant are being offered as part of the island's construction week.
Public tours were previously held during the building of the incinerator, which was completed early in 2011.
The Jersey Construction Council has arranged tours at 12:00 and 14:00 BST on 20 September.
Marc Burton, chairman of the Education and Training sub-committee, said it was "a fantastic opportunity for interested members of the public".
Mr Burton said: "The idea is to engage the public with the work of the construction industry in order to show the value that we can add to the island."
The tours will be led by staff from Transport and Technical Services.
Due to the health and safety requirements and the number of stairs involved no children will be permitted on the tour and adults must be of good physical fitness.