Jersey's Royal visit cost the Treasury department £60k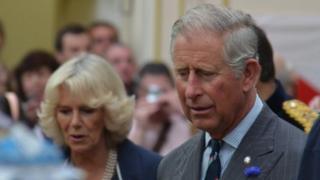 The Prince of Wales and the Duchess of Cornwall's visit to Jersey cost the Treasury department £60,000.
The Treasury Minister has approved the payment as "contingency funding".
A States spokesman said the one-off fee was made to the Bailiff's Chambers for "costs associated with the Royal visit".
Prince Charles and Camilla spent one day and night in Jersey on 18 July as part of the Queen's Diamond Jubilee celebrations.