Jersey church to get better disabled access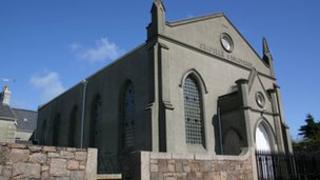 A Jersey planning department decision refusing to allow disabled access to a chapel in St Martin has been overturned.
The Planning Applications Panel involves seven members of the States who reconsider requests.
The panel said a door, ramp and handrail for disabled access to the Methodist Chapel at St Martin should be allowed.
It had previously been rejected by the Planning Department.
Deputy Sean Power said they felt disabled access should take priority over the historic aspect of the building.