Jersey care abuse compensation 'not enough'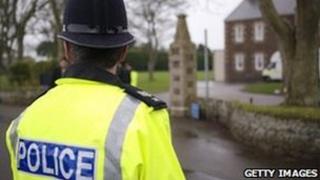 Compensation offered to those who suffered abuse in Jersey's care system is not enough, a politician has said.
The States revealed earlier that victims of historic abuse at places like Haute de la Garenne would be able to claim up to £60,000.
Deputy Mike Higgins said he wanted States members to review it and wanted the application deadline extended beyond 30 September.
Chief Minister Senator Ian Gorst said he would speak to Mr Higgins.
Not sufficient
Mr Higgins said £60,000 did not reflect the cost of living in Jersey and politicians needed more time to review the proposals.
He said: "The levels of compensation for some may be adequate but certainly some of the cases I have read, and I have read a lot about it, the £60,000 isn't sufficient.
"If somebody has been in care from the age of three to the age of 17 and was abused for that period of time, £60,000 in an island like this? We all know how expensive Jersey is."
Senator Gorst said he felt the scheme was fair but would listen to Mr Higgins' concerns.
He said: "These are very difficult technical legal areas where you need to take appropriate legal advice. Lawyers talk to lawyers representing the claimants as well and it is very difficult to do that in a parliamentary setting.
"Elsewhere in the world it would be an executive decision. We believe we have come forward with a fair, appropriate scheme."