Jersey regulator praises schools for work to cut school uniforms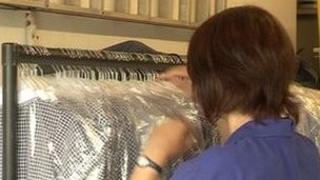 Jersey's regulator has praised schools for working to reduce the cost of uniforms.
Andrew Riseley from the Channel Islands Competition Regulatory Authority (CICRA) said schools had worked hard to increase competition.
New guidelines were introduced in 2012 after complaints to the regulator that there was not enough choice.
Mr Riseley said a recent review showed that schools had made "significant progress" over the past 12 months.
He said: "Parents and carers of students in Jersey are required to purchase school uniforms and, with about 13,000 children attending school locally, ensuring this can be done at the best possible price is therefore very important.
"With very few exceptions, schools have worked hard to ensure they are taking all possible steps to offer parents choice and help lower the cost of school uniforms.
"Some schools have reduced the number of uniform items that must display the school logo and the majority of school uniforms are now supplied by at least two retailers which is acceptable under the provisions of the law."
While CICRA welcomed the changes, Mr Riseley said there appeared to be some parents and carers who were unaware of new uniforms suppliers.
"We would encourage the schools to inform the parents and carers of the changes that have been made to their uniform supply arrangements," he said.