Fire in abandoned house in Jersey suspicious: Police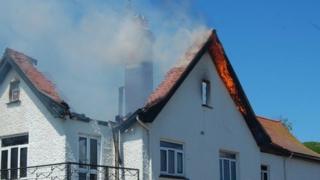 Jersey Police say they are treating a fire at an abandoned house on St Clement's coast road as suspicious.
The force said it was looking for witnesses after a fire destroyed the roof and upper floors of the property on Tuesday.
Fire officers could not get into the building and are yet to conduct a full investigation because of the damage.
Police said nobody had been in the house when the fire had started and nobody had been hurt.