Report shows gender inequality in Jersey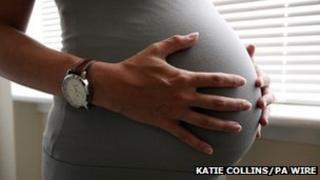 A report looking at how equal men and women are in Jersey says the States needs to address gender inequality.
The report is by the Jersey Community Relations Trust, a charity that aims to eliminate discrimination.
It said the States needed to prioritise the cost and organisation of child care to help improve equality for working women.
It also raised concerns about the absence of discrimination legislation or maternity and parental leave laws.
'True equality'
Constable Deirdre Mezbourian said Jersey should get parental leave laws.
That would mean men could take time off work to look after their children instead of women.
She said: "As we walk through town we do see more men pushing prams and looking after children.
"Is that because their partners are at work first thing in the morning?
"The law needs to be brought in and what a shame that as a society we have to rely on legislation before we have true equality."
The report also said the high cost of childcare was limiting job choices for women.
The Jersey Community Relations Trust report said the representation of women in the States Assembly was "unacceptably low" at just 23% and only a third of managers and senior directors in Jersey were women.