Jersey Coeliac group wants more gluten-free options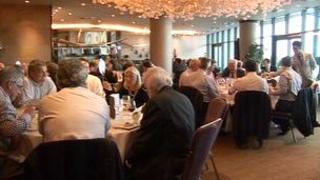 All restaurants, cafes and takeaways in Jersey should have a gluten-free option on the menu, according to the Coeliac Support Group.
The group has launched the gluten-free Jersey campaign to raise awareness of the condition.
It wants caterers to look at the provision of gluten-free options on their menus.
In a statement it said this was "in the same way that no-one would be without vegetarian options".
Gluten is a protein found in wheat, barley, rye and some oats.
There is no cure to Coeliac disease, however it can be managed by following a strict gluten-free diet.