Islanders wanted for 'highest' Jersey skydive for Hope for John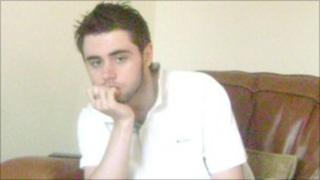 People in Jersey can become the first to do a skydive from 15,000ft (4,500m) above the island.
Organisers said it would be the highest jump to date in the island's skies and would raise money for research into a rare brain disease.
Twenty-one-year-old John Sharp from Jersey died from Lafora disease earlier this year.
The charity Hope for John was set up to fund studies into the condition, which left him unable to walk, talk or eat.
The progressive and degenerative form of epilepsy affects fewer than 200 people in the world.
Carol Rafferty from the charity said she took part in a sponsored skydive for Hope for John last year that was "the most amazing experience".
She said: "We got 40 islanders to do it and that inspired us, so we thought let's get bigger and better this year."
'Honouring his life'
The 40 participants were aged between 20 and 70 and included Mr Sharp's carers and staff from the General Hospital.
They raised £30,000 for research into the disease by Dr Berge Minassian in Canada.
Ms Rafferty added: "Losing John in January has hit his family, friends and supporters very hard, so by organising this event we are honouring his life and at the same time showing that our hope to find a cure continues.
"This is a one-off opportunity to join 149 others in the skydive over Jersey whilst raising vital funds for Hope for John and we are encouraging young and old to sign up, join in and jump for John."
A bigger plane is to be used for the event on 19 August to allow people to jump from 13,500ft (4,100m), which has not been done in the island since 2006.
But the top four fundraisers can jump from 15,000ft which organisers said had "never ever been done in Jersey".